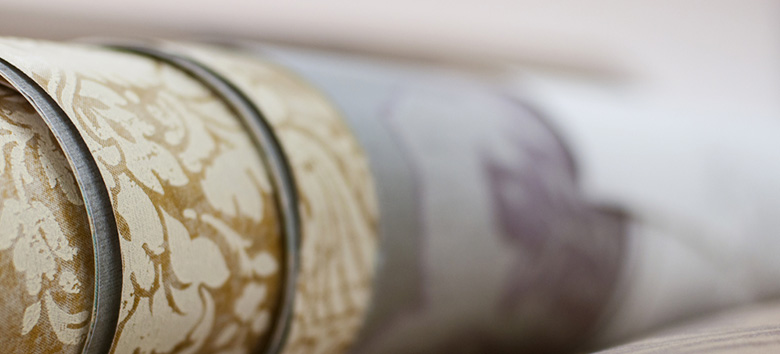 Walls can get dirty easily. Especially if there are small children or pets in the house. Even if not, dirt and stains can pile up without us noticing. Investing time and money to paint the walls in your favourite colour and seeing them getting destroyed later by ugly stains can be disappointing. Clean walls make your house look a lot better. There are some tips you can follow to keep their looks longer.
---
 How to Protect Your Walls Using Interior Wallpapers
---
To keep the walls of your house clean you can use protective wall covering sheets in the high-traffic places of your home such as the kitchen, living room and bathrooms.
Protective Wall Covering
These protective sheets are specially created for protecting your walls while keeping your interior looking nice. They are available in different thickness and colours, and you can get them in sheets or rolls. Using wall covers will reduce the maintenance costs of repainting and repair.
---
Stain Resistant Wallpaper Cover Sheets
There are plenty of wall panelling sheets on the market which can help you maintain clean and beautiful walls.
Stainless Steel
Using stainless steel for the walls is not reserved only for office spaces anymore. It's a modern design approach for residential houses as well.
It's a perfect choice for the kitchen because it's corrosion resistant. Stainless steel can be easily cleaned from all type of stains effortlessly and it's quite easy to maintain.
Vinyl Sheets & Wallpapers
Vinyl sheet covers can mimic a variety of materials. The vinyl wallpapers can imitate wood, stone, concrete and can create beautiful patterns. They can be found in sheets or roll. Vinyl sheets hide small scratches and dents well and they won't be visible.
The upper coat is made from plastic. This makes them washable, easy to maintain and relatively cheap. They are suitable for the kitchen or the living room. Vinyl sheets come in is various colours, designs and types.
Non-Woven Wallpaper
Non-Woven wallpapers look similar to the vinyl wallpapers. They are made of synthetic fabrics, which makes them also washable and stain resistant. Because of the material they are made of they are tear-resistant which makes them easy to remove and install.
Non-woven wallpapers can be flat or embossed, with different patterns and in numerous colours.
---
 Wall Paint Protection
---
Unfortunately, it doesn't take long for the freshly painted walls to get dirty.
If a paint is shiny and glossy it means that there is latex polymer in it. This makes it easy to clean and maintain. A smoother surface is more stain and water resistant, than the embossed one because it gives less space where the dirt can accumulate and stick to. So to make your life easier, use a flat surface paint for kitchens and bathrooms, and for high-traffic areas in general.
To add an extra coat of protection to your walls, you can use a stain-protection transparent coat of paint. There are plenty of options in the market. You can apply it by using a brush or roller. During the application, the paint can look white, but when it dries out it'll become clear. Apply it boldly, don't worry it will disappear. After the coat is completely dry, the wall paint is protected. The dust and stains can be easily wiped away without a hassle.
---
  How to Clean the Walls
---
Dusting with a vacuum cleaner
Dust the walls using the brush attachment of your vacuum cleaner. Vacuum the ceiling and the walls starting from the top and working your way to the bottom of the room.
Dusting with a wet cloth – shouldn't the cloth be damp?
You can also use a wet rag to clean the dust from the walls. Again, you will need to start from top to bottom, and periodically soak the cloth into a clean water. Rinsing the cloth often will prevent new dirt to stick in an already clean surface.
Remove fingerprints
To remove fingerprints from the walls you can use art gum eraser. The eraser will absorb the oil and dirt left by the fingerprints.
Always wash the entire wall in a single session to avoid wash marks caused by stop and go washing.
---
 Stain Treatment for Sparkling Walls
---
Stain prevention tip
Always remove stains and spots from the walls as soon as they appear. The longer a stain stays on the wall, the harder will be to remove it efficiently. If the stains stay for a longer period you risk removing a part of the material while trying to clean it.
---
Stain removing
When you spot the stain, first try to absorb as much of the liquid as possible with a dry cloth. Blot, don't scrub! Then continue with clean water on a rag or paper towel and rub the stain gently. If it doesn't work, mix dishwasher soap with warm water and scrub it again, lightly.
If the spot still looks untouchable, try to apply few drops of dishwasher soap directly on the stain, leave it for a couple of seconds and try again. If you need to use stronger products, be extra careful and rinse the water afterwards to avoid damaging the paint. Always test the detergent on a small hidden area first to avoid ruining your wall.
Even with all these precautions, it's a good idea to accept the fact that the stain may not come off and it's a high chance of damaging the wall while trying. Make sure you have the correct type of paint or wallpaper if you need to cover up the blemishes.
---
Different kind of stains
Essentially, there is two different kind of stains: oil-based and water-based stains. The water-based stains such as ketchup, yoghurt, drinks etc. can be easily removed with a wet cloth. For oily stains such as crayons, lipstick, cooking grease you will need to proceed with a more serious method.
---
How to hide stains
If you are not ready to repaint your wall and you think you can cover the damages, try putting wall prints, pictures or mirrors over the stains to hide them out. You can also put a small shelf or cabinet if the damage is situated lower on the wall.
If all these sounds like too much hassle, you can leave the work to us. Our professional painters are always happy to give pieces of advice and help you out to transform the look of your home.