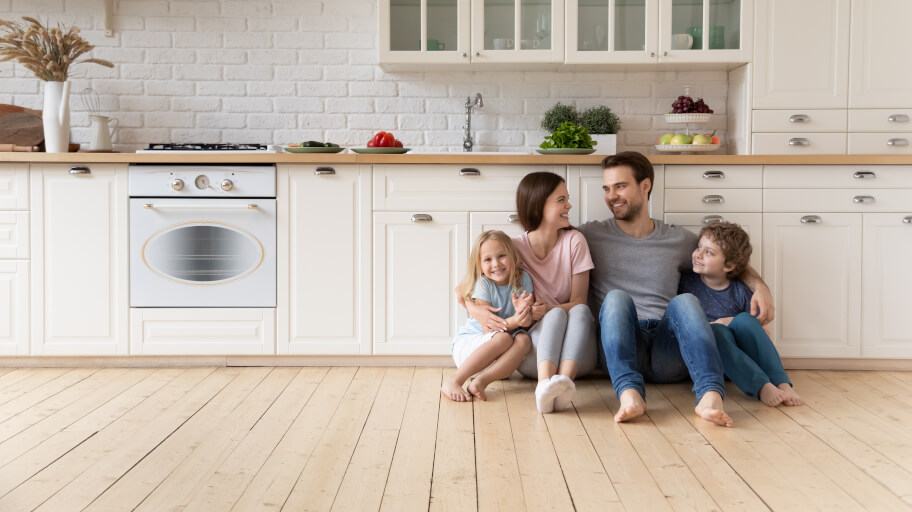 The kitchen is the soul and often the most used space of the home. As a result, it's the first thing many homebuyers consider before purchasing their next home. Is it in good condition? Is it functional? A well-done kitchen can increase the value of your property and be the selling point of your house.
But whether you want to prepare your house for selling or you just want to freshen up your kitchen, there are some essential things you need to consider first.
Handling a kitchen renovation on your own is a challenging task, as it requires quite a bit of planning and preparation.
A lot of renovation projects are getting cancelled because the end price is higher than the one most people expected, or surprise repairs are showing up, and they're not happy with the amount of time the renovation can take. The secret of perfectly implemented renovation projects lies based on precise planning.
With that said, let's get through the steps that you need to take on your road to the dream kitchen!
Doing research and setting your renovation goals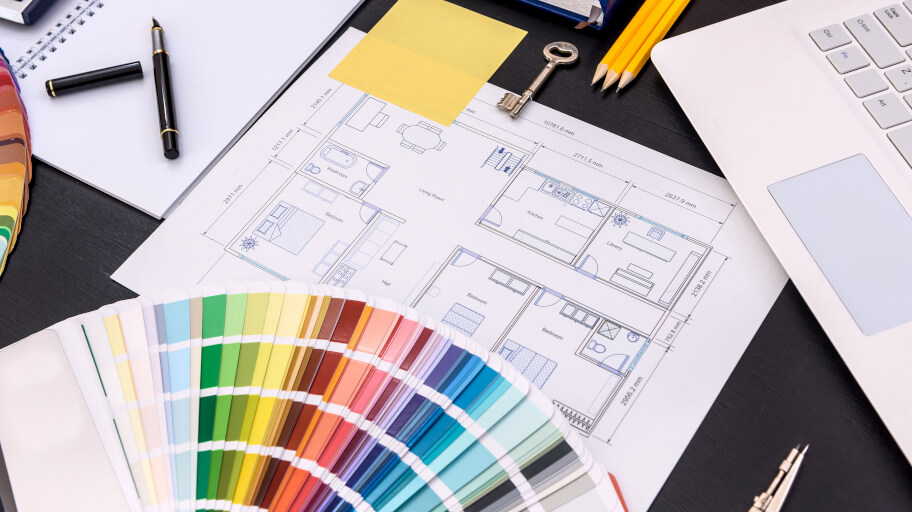 If you don't have a clear idea of how the kitchen should look like after you're finished with the renovation, there are millions of ideas on the internet of designer kitchens from which you can take inspiration.
The first thing you need to do is clear your head and decide what exactly you want. Grab a list and a pen and write down everything you want to replace, repair or renovate in the kitchen. This will help you pick priorities and narrow down the budget.
Decide if you need to create more space for storage or dining, upgrade the appliances, or change the colour of the walls.
Identify the main issues in your kitchen at the moment. What needs urgent fixing, and do you need to change the whole layout of the room? It's crucial that you understand and prioritise the fixes.
Measurements and layout
Before continuing with the work process, take measurements. Check the height and width of the room, location of piping and plugs. Make sure everything is planned, such as the location of the refrigerator, the shelves or the sink, so they fit properly when installation begins.
After taking measures and defining the key points, you need to decide the layout of the kitchen. It can be U-shaped, L-shaped or straight-lined. Don't rush making decisions. Functionality, space and proportion are important factors that will help you make up your mind.
Kitchen functionality
The needs of every household may vary, but in the end, the kitchen should be practical with lots of storage space. Unfortunately, many people fall into the trap of prioritising style over functionality and regret it later. To avoid this, plan according to your needs, then continue with your wants.
Colour scheme
When choosing a colour scheme, examine the space and the lighting in the kitchen. It's not only about wall colours. You need to think about cabinets, countertops, splashback and flooring when choosing a colour scheme for the kitchen. For small spaces, it's best to use neutral or pastel colours.
Dark colours will close up space and make it look smaller than it is. If you're planning to leave your existing cabinets and countertops, you should take their colours into consideration.
Setting a renovation budget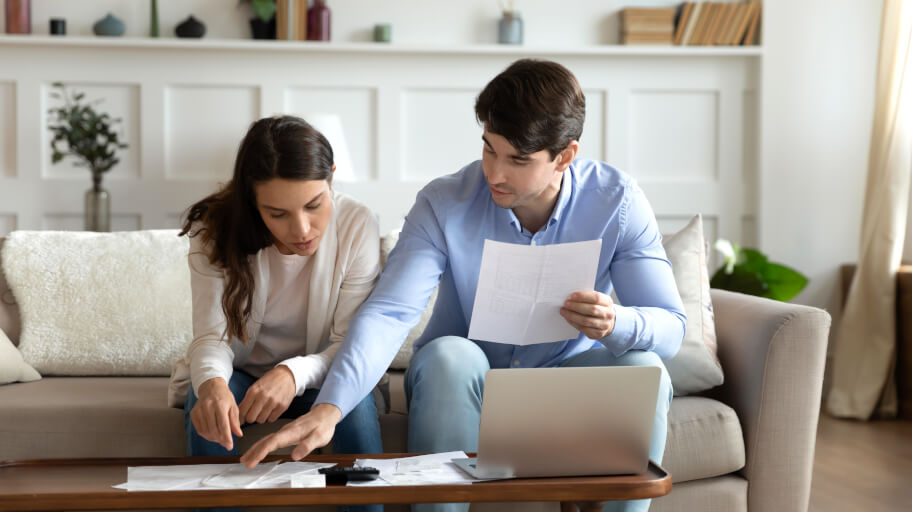 Create a detailed budget and make sure to cover every potential cost – hiring and paying contractors, materials, appliances, accessories, shelves, ceiling, flooring and walls. To make sure you won't run out of money, add 10-15% on top of the final budget.
If you're going to buy new appliances or furniture, think about the long-term investment. Don't get trapped under the enchantment of cheap cabinets, which may break a month later from the weight of the dinnerware. Invest in more expensive but quality kitchen furniture. If you need to buy new appliances, advance in energy-efficient ones. They may be costly at the time of purchase, but in the long term, they will pay off.
Unexpected structural changes
If the project includes structural changes, you might have some surprises along the way. Your home may look great on the outside, but when the contractors start working and dig deep into the walls, they may find that the house is not built correctly or the pipes need a replacement. Or you might find out that the wall you wanted to bring down is load-bearing and can't be removed.
Don't leave anything to chance. Explore various options and consult with the contractor before the work begins to get a clear vision of your budget and any potential additional costs. To make sure everything in your plan can be done, provide the architectural plans of the house.
Surprising repairs
Some types of damages are not apparent from the surface. When kitchen flooring or walls get removed, you may find water damages caused by leaking pipes or damages from termites and other types of pests. You need to repair these before proceeding with the renovation project, which is always costly.
High electricity bill
Utility bills are often glossed over and not counted as renovation costs. Keep in mind that the electrical bill will undoubtedly rise if you have contractors working and operating machines daily on your property.
Choosing furniture, appliances and accessories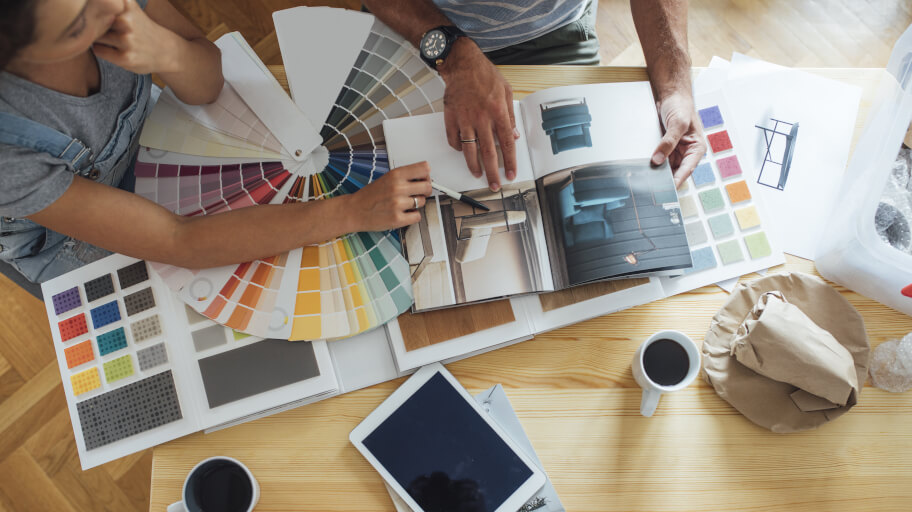 Now that you have a clear idea of what you want, it's time to choose the specific items you'll get. Go window-shopping in furniture stores, go through their pamphlets or browse on the internet. Here are some ideas.
Countertops, cabinets and accessories
Like we already mentioned, when planning to replace countertops, cabinets or other smaller accessories, always keep in mind the functionality and their long-term endurance. Think about the purpose of the place and strive to make the room practical and easy to use. If you need more storage space, consider placing overhead shelves and cabinets. Install cutlery drawers close to the sink and overhead range hood above the oven.
If you want to optimize your space even more, you can install a pullout rack for spices, oil and vinegar or use classic redecorating solutions like roll-out pantries, shelving and storage gadgets. This way, your kitchen won't look cramped, and you'll have enough space to move around.
Kitchen appliances
Choose the kitchen appliances by considering how often you cook, how big your family is, and how many people you would invite over. If you have a big family, invest in a big refrigerator and qualitative oven. If you love baking, invest in a big countertop. If you cook, often invest in a range hood to keep the kitchen odour and smoke-free.
Tiles, wallpaper or pained walls
Although wallpapers have great details, they might not be the best option, especially around the oven. If you are a big fan of Italian food, for example, tomato sauce can be a complete nightmare (read impossible) to clean up from wallpapers. The best option is to have the area around the oven tiled, so it's easy to clean. The rest of the kitchen can be painted with a suitable type of paint.
Creating a project timeline
Now, when you have everything planned and ready to be used, it's time for the renovation! If you plan a big project and hire contractors to do the job, make sure you follow everything happening at every project stage. First, you need to detach all existing cabinets, shelves and appliances and remove everything from the room. Start with the ceiling, the walls and then the floor.
After that, build the layout of countertops and cabinets and proceed with the appliances and minor modifications such as the splashback, lighting, drawers and doors. If you're assembling furniture on your own, make sure to follow the manufacturer's instructions.
Hiring tradesmen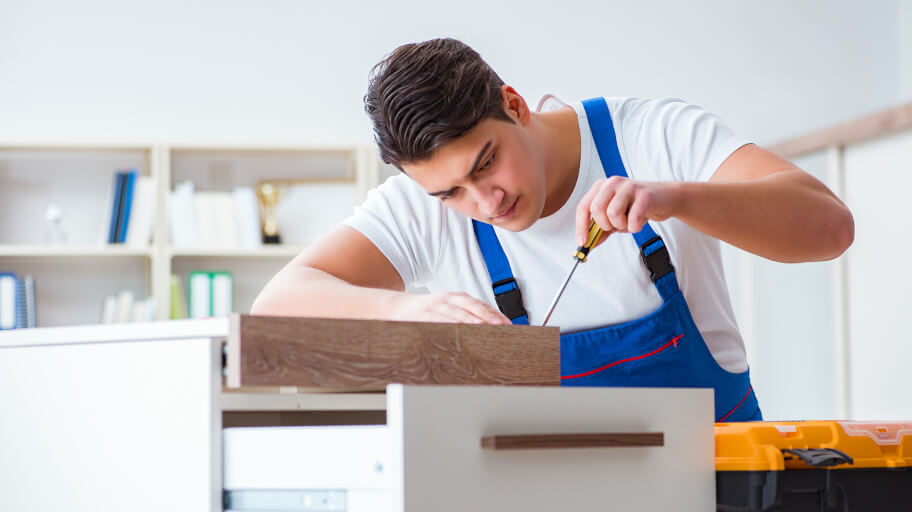 Even if you decide to do the remodelling on your own, it's still a good idea to consult with a professional. And if you do hire tradesmen, don't leave anything to chance. Explore various options and consult with your contractor before work begins to convey your vision clearly and also settle the final cost.
Remodelling contractors – Kitchen makeovers may require more work than people usually expect. Hiring a remodelling contractor pays off in the future, as the work is done professionally, and they're experts at finding hidden problems that you might have otherwise missed.
Electrical technicians – When dealing with electrical, gas or plumbing jobs, your safety must be your number one priority. Better leave electricity and plumbing jobs to the professionals. If you're renovating on your own, at least consult with an electrician to guide the tasks for you. Consider where the oven will be and install smoke and fire alarms and lighting. After that, install the other appliances logically of how they will be used.
Plumbing experts – You need to make sure you take care of low water pressure, clogged pipes and install sink and faucets properly. Plumbing should also be left to the professionals. If you're doing the plumbing job yourself, prepare before starting by gathering all the needed tools – buckets, towels and tools for leaking water.
Takeaways
Once you get the kitchen renovation done, you can move on with freshening up the rest of your home. You'll just need spare time, some inspiration, and valuable home renovation tips on making the most without spending a fortune.
We hope these steps will help your next kitchen renovation project run smoothly. If you have any questions on how to complete your project successfully, know that you can always contact our kitchen renovation experts.
Create the home of your dreams with ease!
Leave the kitchen renovation to the professionals!
You can book our handyman services in Melbourne, Sydney, Brisbane and Perth!