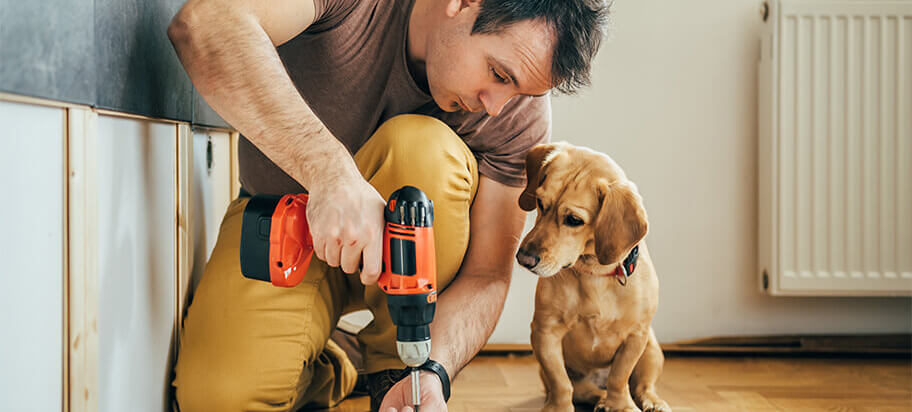 Everyone has their dream home improvement project. Be it building a shed in the garden, repainting your home entirely or maybe even bringing down a wall or two because you crave open space.
While it's nice to dream big, it requires lots of resources and time that people, more often than not, don't have. Luckily, there are various small improvements that you can do to make your place cosier and feel like your home.
We've compiled some budget-friendly home improvement ideas that you can do yourself (DIY power!). You'll be surprised how far little enhancements can get you.
---
---
Upcycle old furniture with peel and stick wallpaper
---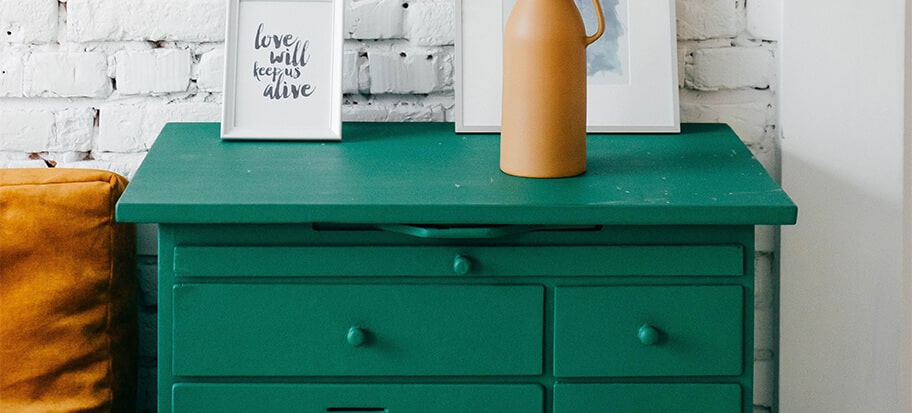 Give old furniture a second chance by upcycling it with peel and stick wallpaper. Cabinets, drawers, tables, you name it – you can transform anything to fit your personal style. The two-step application is just as easy as it sounds, which makes it perfect for beginner DIY enthusiasts. To give your furniture a vintage look, you can gently sand the surface, which is also a way to cover imperfections. Peel, stick, sand, you're done!
---
Replace cabinet hardware
---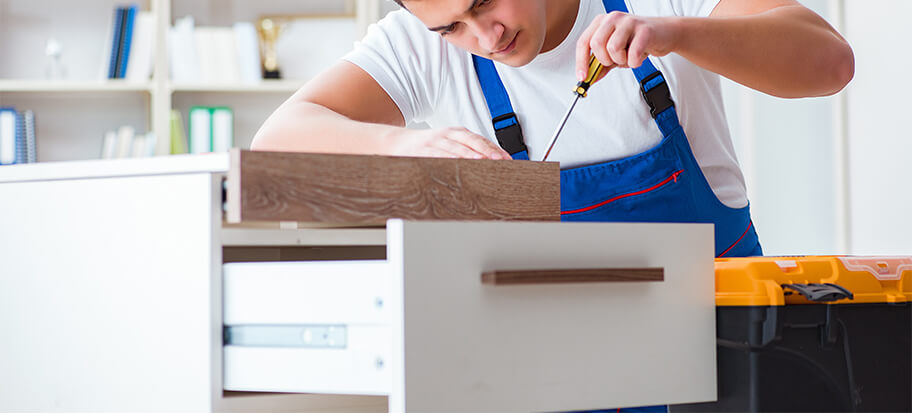 Replacing the original knobs and handles on your cabinets with new ones is a budget-friendly way to add style to your furniture. This small detail gives a sense of personal touch and unifies the looks of your cabinets.
---
Add a peel and stick tile backsplash
---
Easy to apply, with various tile styles, peel and stick backsplashes are gaining popularity. Within minutes, you can transform your oven backsplash with brand-new faux stone tiles or add an entire "wooden" wall in your bathroom. High-quality peel and stick tiles are water, humidity and heat resistant and can be cleaned with a sponge and a little bit of cleaning product.
---
Repaint metal furniture
---
Repainting metal furniture might be necessary not only for aesthetic purposes but also to prolong the life of the piece. Sometimes just a light knock is enough to disturb the paint and expose the metal to humidity. From there it's just a matter of time before rust starts to develop. A fresh coat of paint will stop it from spreading and protect the furniture from further damage.
We advise you to scrape the peeling paint, sand off the rust, clean the piece with solvent, apply primer, spray on one or two coats of paint and finish by using a protective layer of sealant. Depending on your paint of choice, the process might vary.
---
Update light fixtures
---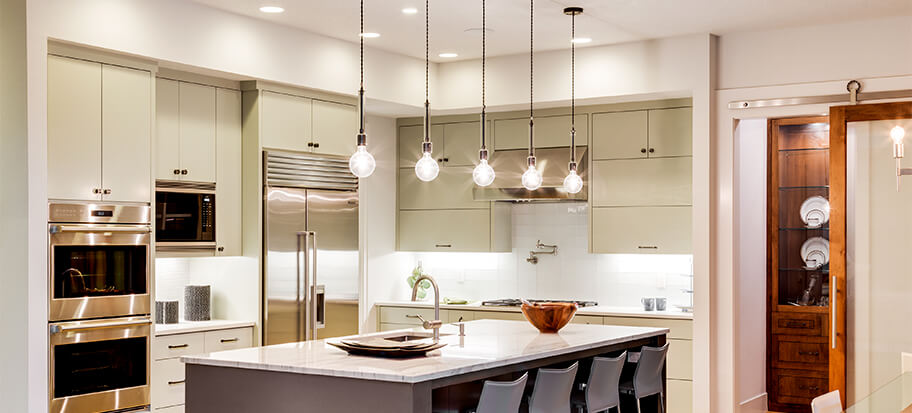 You'll be surprised how much light fixtures can change. Depending on your wants and needs, you can have lighting accessories that softly diffuse the light or concentrate it in one or several spots. You can find stylish options for a relatively low cost, and replacing them is quite simple.
---
Install track lighting
---
Track lighting is a preferred choice by many to brighten up your working space, kitchen or garage. Unlike replacing the light fixtures, however, installing track lighting requires a bit more knowledge and experience. If you have any trouble with that, feel free to contact us and we'll readily assist you.
---
Replace the curtain rods
---
Curtain and drapery rods can definitely add class to your interior, especially if they match other details, like the light fixtures, for example. This project might get costly if you have many windows, so now's the chance to DIY it. Here are a few suggestions.
---
Bedazzle your bathroom
---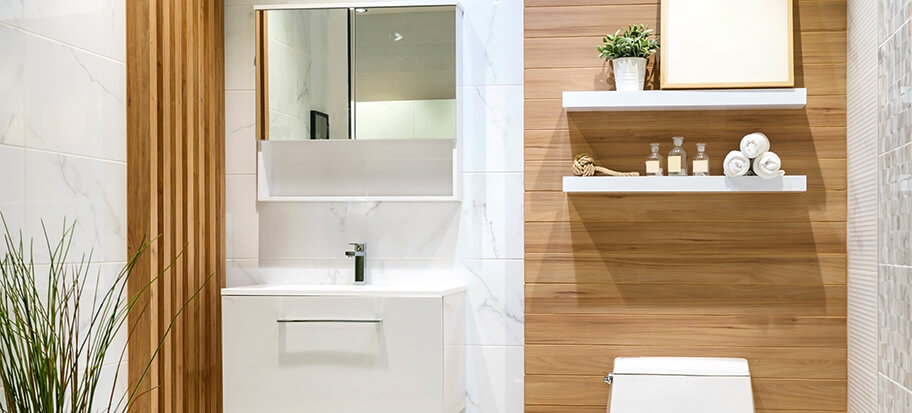 A bigger mirror and one or two light fixtures around it can do wonders as they will instantly make your bathroom look bigger and brighter. For the bedazzling part, you can install growing (or UV) lights, which will allow you to have real plants in the bathroom without depending on natural light.
---
Replace the showerhead
---
New showerheads are designed to save water which is good both for your water bill and the planet. Also, lots of them have a filter in that purifies the water, making it softer and more gentle on the skin and hair. By making this small investment now, you can save money in the long run. Just make sure the new shower head works with your current plumbing, and you're good to go.
---
Install a bathroom vent fan
---
If you haven't done that yet, you should definitely consider installing a bathroom fan. It's the most cost-effective way to prevent mould, keep your bathroom dry and odourless and at the end of the day – save you hundreds from renovating.
---
Do you need a hand with a project? We're here to help
---
DIY can get you far, but we can get you even farther. If you're stuck with a home project, we can lend a hand. We offer professional handyman services, including electrical and plumbing jobs. So, if you need assistance with a task, no matter how small or big, contact us and we'll take it from there.
COVID-19 notice: We continue to offer our handyman, plumbing and electrical services with all health and safety measures taken. For more information, please contact us.