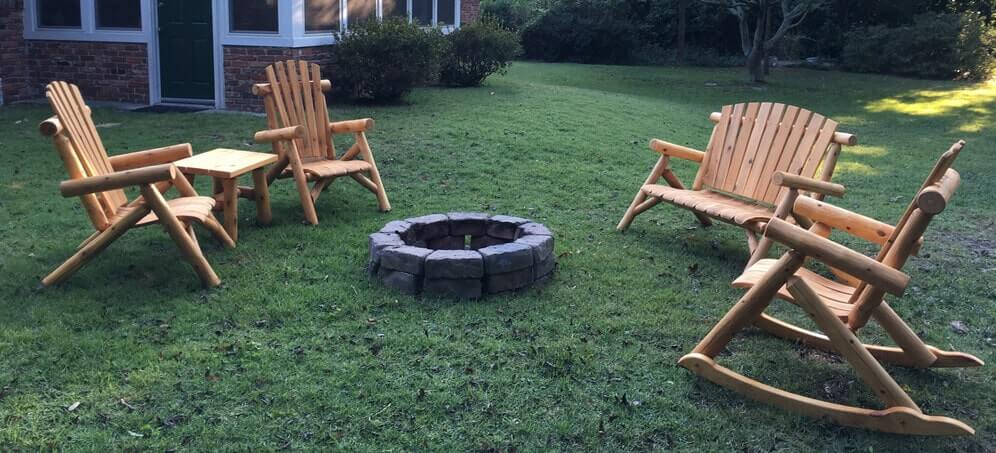 Outdoor entertainment in Australia, in recent years, has been lightened up by attractive fire pits, strategically installed in the back garden, to not only add to the festive feel of an evening with friends but also, no doubt, for their practical use.
The trend of flaring up the night in your backyard is on the rise, and more and more people are interested in building their own fire pit to create a focal point in their gardens where guests can gather around and keep warm in the cooler months.
Furthermore, apart from improving the aesthetics of your recreational green space, a fire pit feature can also be utilised as a means of preparing a delicious barbequed meal or to conjure up a spontaneous treat after dinner. Corn on the cob or a roasted marshmallow delight, of course, spring to mind. But how easy is it to build your own fire pit, and what materials can you use?
Different fire pit ideas
It goes without saying that the market is inundated with various types of costly fire pits with a price tag that not everyone can afford. The choice is vast, from gas-fueled tabletop fire pits to wood-burning stainless steel and iron cast fire pit bowls. However, why spend hundreds on something that you can quite easily make yourself?
The fun of building an original feature that differs from anything you've come across before is simply not to miss. Still, it is always a good idea if you follow some general fire pit construction rules.
Raised fire pit – Whether it is built from stone, concrete slabs or bricks, a raised fire pit is not hard to install.
In-ground fire pit – If you are not afraid of breaking up a sweat, dig a circular or square hole and go from there.
Ready-made receptacle fire pit – You can recycle and repurpose a bowl, a large flowerpot or any other container made from a fireproof material and turn it into a garden "pyre" feature.
Mesh or gabion fire pit – A wire-mesh structure can give you the base for simple yet practical heating and lighting means for you and your friends when gathered outside after dark over a glass of wine on a nippy night.
What materials you can use to build a fire pit
Naturally, you cannot use anything that can easily catch fire, unless it has been well-insulated with gravel, sand or any other fireproof material. With that said, you probably know that you can use even wood to make your fire pit but only if the vessel (wine barrel) or the structure (tabletop with a hole in the middle) has been filled with a non-flammable protective medium, such as pebbles, soil, grit, etc. Other than that, river stones, concrete, granite, marble or bricks are all perfect for building a submerged or raised fire pit in your backyard.
In this post, we'll detail out how to use bricks to construct your handsome in-ground fire pit in a day.
How to build a fire pit with bricks?
A simple brick fire pit is a garden feature that anyone can build in a day, as long as they have the right tools and materials and of course, some patience and determination.
The methods you can use vary but here we'll share the easiest and the quickest way to construct your hot garden feature.
Where to build it
Your fire pit location is important. Choose the right spot carefully by taking into consideration the proximity of the next-door property. There is nothing more unsettling than ending up in a feud with your neighbours over smoke issues. Also, check all relevant legislation codes implemented by your local council in case there are certain restrictions that you should abide by.
Consider safety, of course, and build your brick fire pit away from flammable structures and plants.
What you need
Depending on the size of your fire pit, you will need a certain quantity of bricks, some sand and a ready-made mix of refractory (heat resistant) concrete.
But how many and what kind of bricks to use for making your fire pit? Fantastic Handyman Australia recommends using firebricks for this particular type of fire pit, although you can replace them with ordinary bricks if you resort to using a fire ring to contain your fire.
For instance, for a 3 ft-diameter pit, you will need 25 insulation firebricks. The standard size of a firebrick is 9×4½×2½ inches. It is best for a submerged fire pit if you use the so-called firebrick splits, which are half the thickness (1,25'') and are usually a good fit if you were to insulate a wood oven or a furnace.
It is optional but you could lay some capping stones around the hole to finish off your project, as well as gravel to create a safety border around your fire pit.
The following tools will help you complete the job: shovel, tape measure, tamper, level, trowel, bucket.
How to make it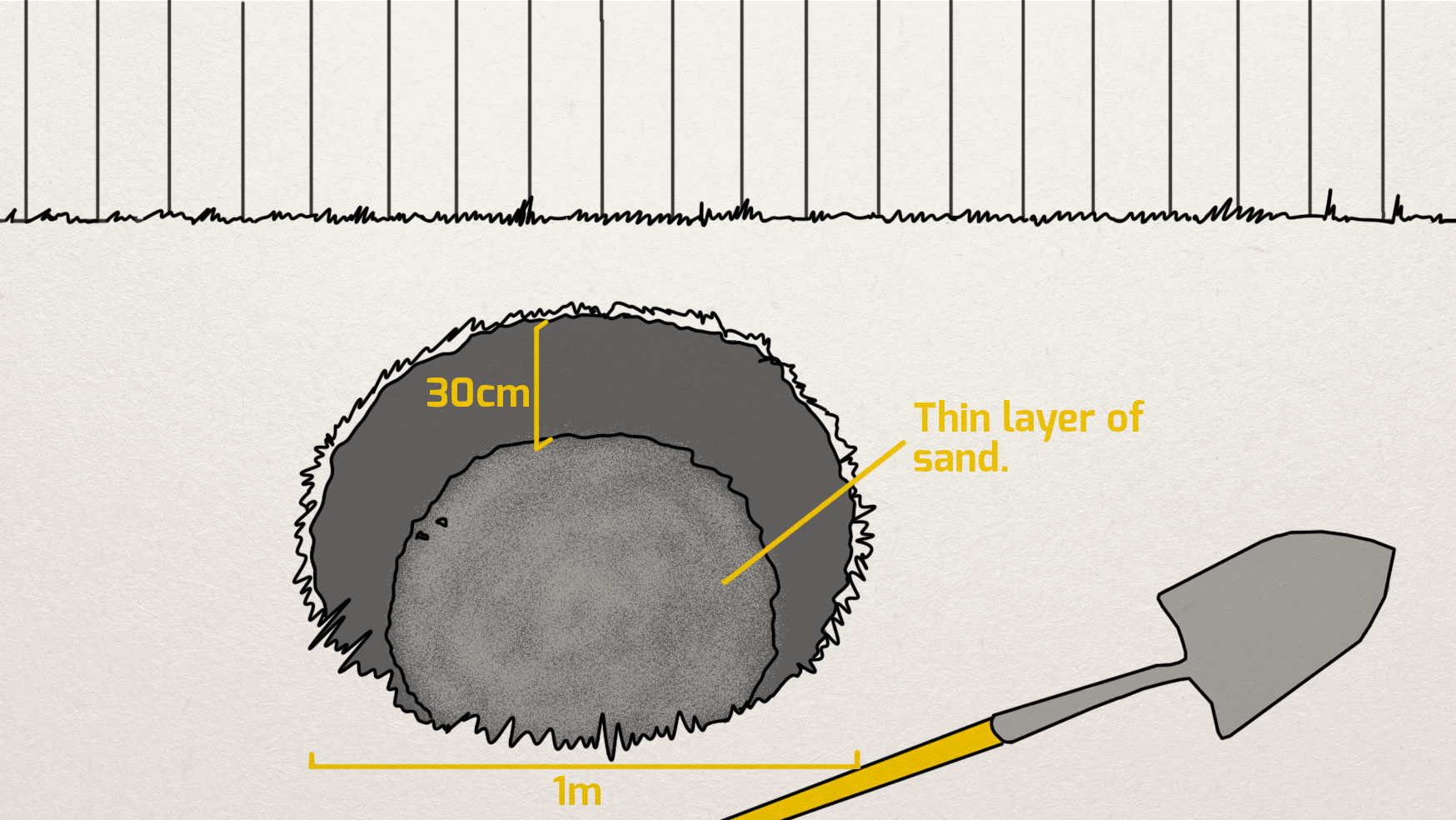 1. Dig a circular hole, 3 ft in diameter and 12 inches deep and "sprinkle" a thin layer of sand inside.
2. Mix the quick-setting refractory concrete with some water in a bucket by following the manufacturer's instructions. Pour it into the hole to form a base that is 3 inches thick and tamp it out while still wet.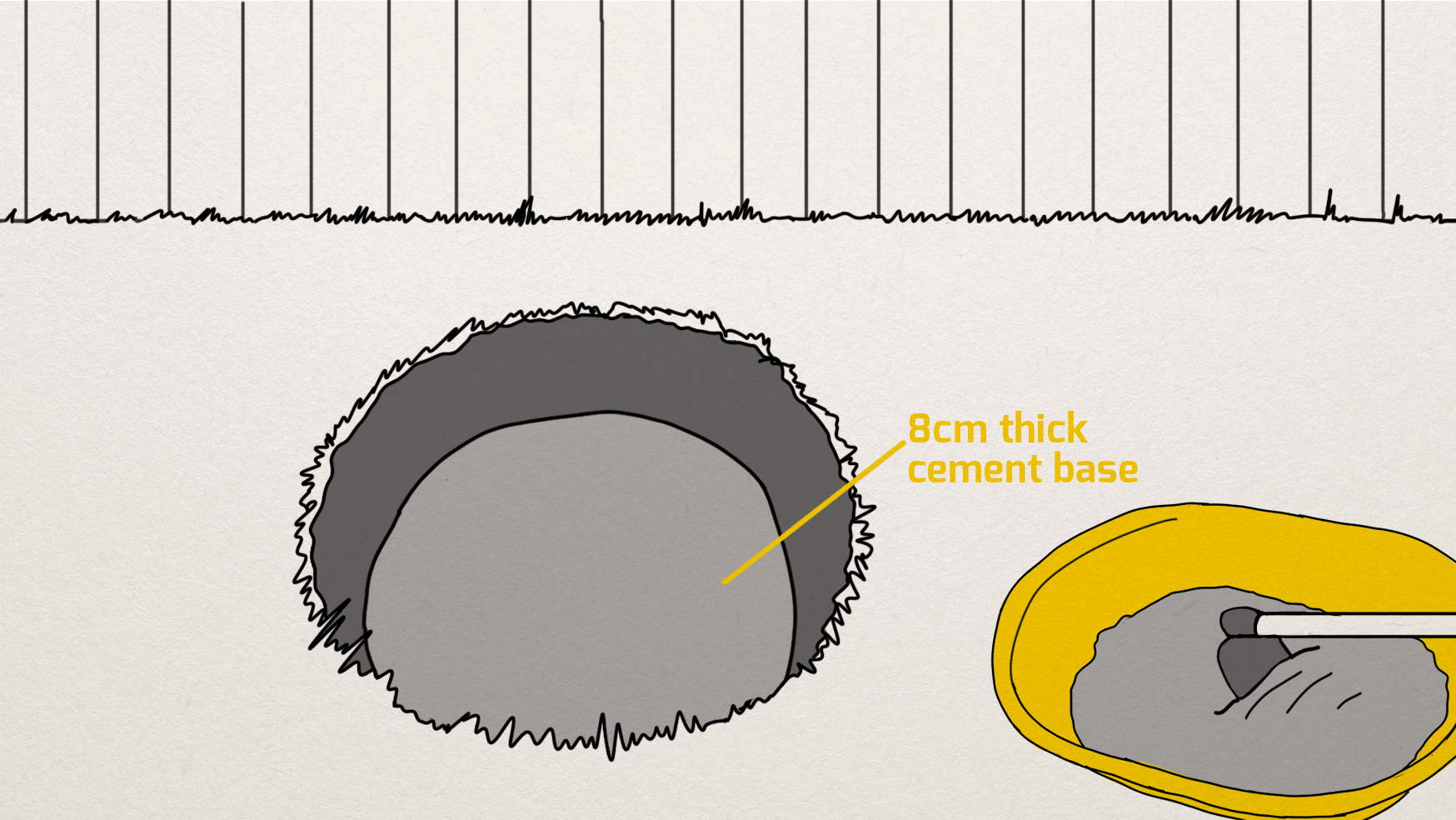 3. Butter some of the mortar on the sides of your pit with a trowel and quickly lay the bricks height-wise. If you've completed the above steps correctly, the edge of the firebricks should reach the rim of your hole.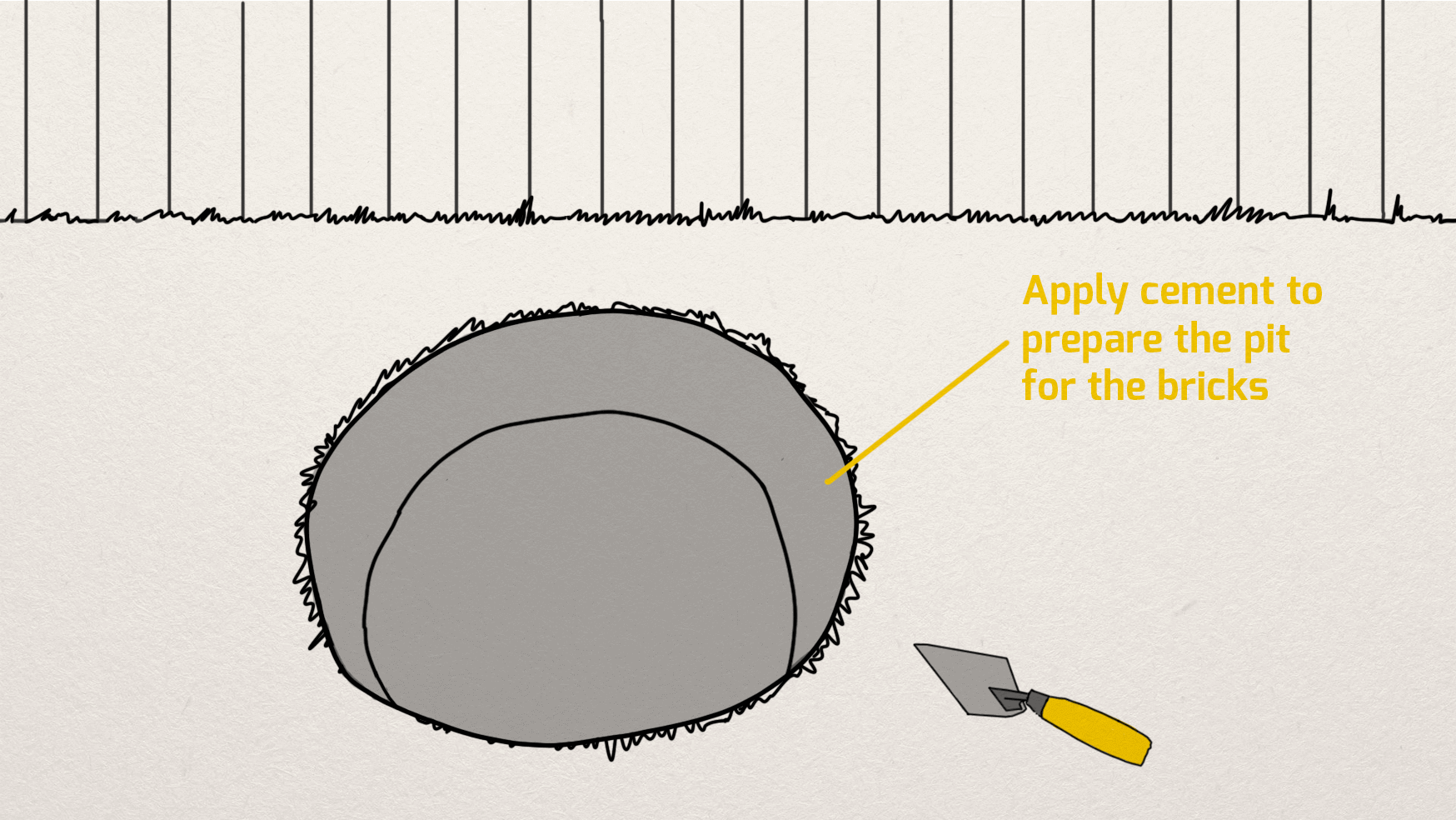 4. Lay the bricks along the length of the hole against the walls.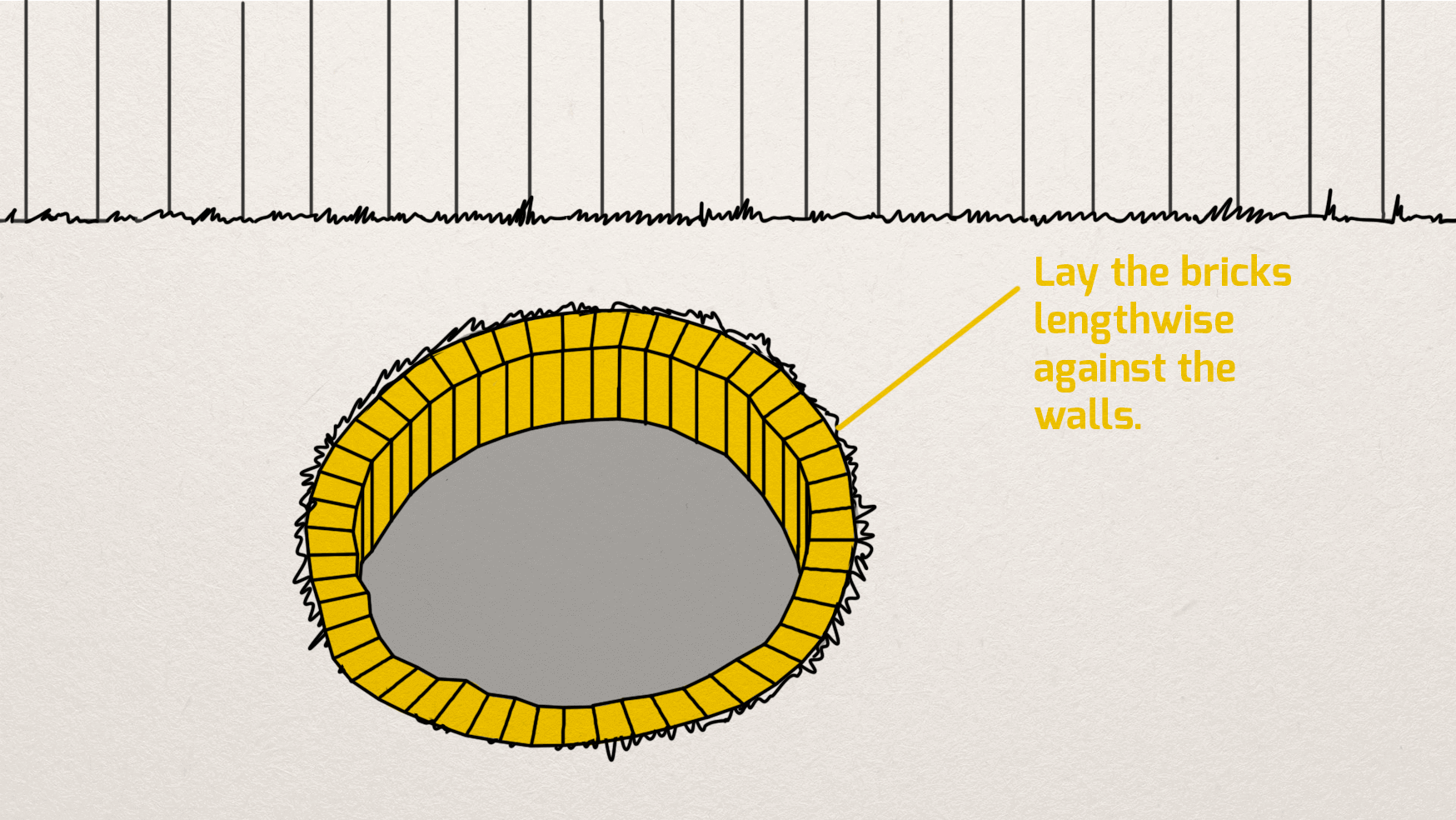 5. Finish off your project by laying some capping stones, patio slabs or flagstones directly onto the soil around the fire pit. Extend the circular border with gravel. If there are any gaps between the flat stones, fill them with gravel.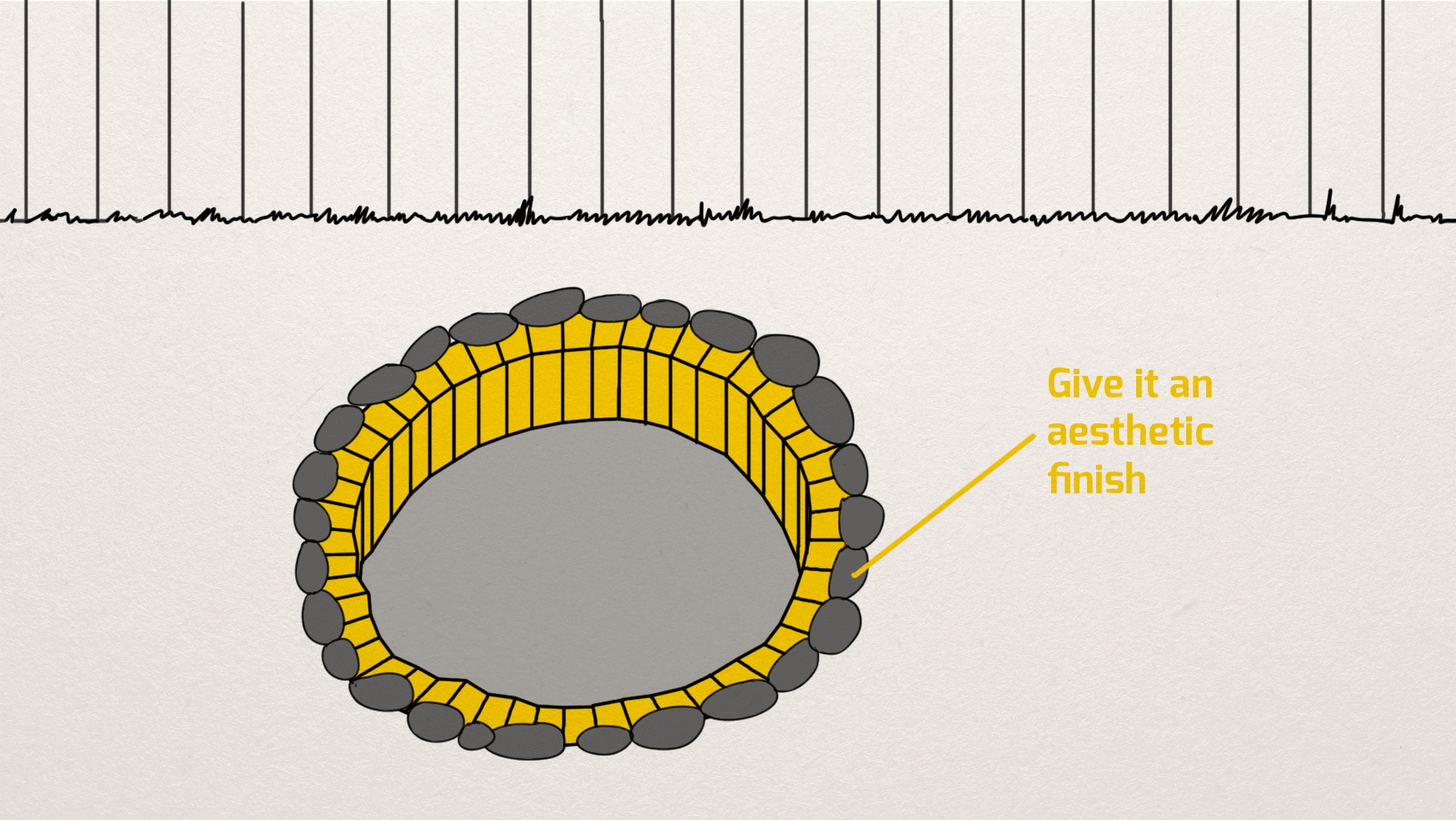 Optional: you can spray the inside of your fire pit with a heat-resistant black paint.
Finally, prepare your fire material, so you can light a fire later on tonight.
How to light up the perfect fire in a fire pit?
The easiest way to make a fire is to use tinder, kindlings and some nice dry wood. And a perfect method to use for an in-ground fire pit is to build a fire into a tepee shape.
Dry grass and leaves is the best tinder, but any old newspaper would do, too. Clear up your lawn from any fallen twigs to form a small pile on top of the tinder that you've already placed in the pit. Then, finally, use some thin logs to construct a lightweight pyramid over the kindling and strike a match to light your first fire in your self-built fire pit. Once roaring, you can add thicker and bigger logs to maintain the heat for as long as you need.
Do not light a fire in strong winds.
Always have a bucket full of water or sand at hand, so you can quickly extinguish the fire if needs be.
Make it cosy
Nothing says cosy more than evenings spent by the fire with your loved ones. The best stories are always told while basking in the glow of flames and with the crackling fire pit as the only whisper of the night. From the ancient times to our days and from the hidden tribes of the rainforest to the modern citizens of the urban jungle, we all like to gather around the fire in search of confidence, serenity and belonging.
By simply adding some rustic wooden furniture, outdoor candles and floor cushions for extra sitting, you can turn your newly built fire pit into the comfiest backyard oasis to welcome and entertain your guests. And if you really want your garden to be the most sought-after place in the neighbourhood, adding an outdoor BBQ will do the trick to gather friends and family for an outdoor feast. With such a wide variety of BBQs to choose from, you just have to pick the right one to suit your garden and your needs and let the good times roll.
Create the home of your dreams with ease!

Hire professional handymen for renovation, odd jobs, plumbing, electrical repairs and more!
You can book our handyman services in Melbourne, Sydney, Brisbane and Perth!