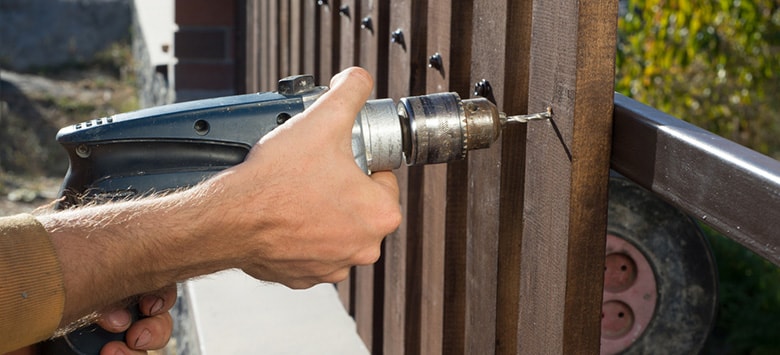 In the competitive world of curb appeal, you'd want to make sure that your house has the most suitable fence. However, that choice is never easy.
When choosing the fencing of your house, you have to consider cost, material, looks and installation cost. While it's not an exhaustive list, you still have to plan thoroughly to make the best choice for yourself.
How to choose the perfect fence for your home
In order to choose the most suitable fence for your home, you should consider what purpose you'd want the fence to serve. Is it just for aesthetic purposes? Do you need to keep burglars away? Or, is it more of a way to keep the dog inside?
So, let's take a look at the most popular fence types here in Australia, the price range, and what purpose they serve.
Aluminium fences
Aluminium fences are commonly met in Australia. They are fairly inexpensive, require little to no maintenance, and look good on most houses.
Some of the cons are the lack of security. They won't keep bigger animals or people outside of your property, which is a problem for many homeowners.
Aluminium fences are for homeowners who just want to make their property look better, and keep a small pet off of the street.
PVC fences
Looking for a cheap way to beautify your home? PVC fences are an awesome, and affordable way to add to the curb appeal of their home.
PVC fences closely resemble wooden fences. However, they cost a fraction of what wooden fences cost and are much easier to maintain and install. The outer side of the posts is made out of PVC sleeves, which slide on top of wooden posts. This strengthens the fence and cuts on material cost.
PVC fences are also suitable for areas in Australia where the weather conditions are harsher.
Vinyl fences
Another low maintenance fence, vinyl, is an extremely durable material. While the upfront cost of installing a vinyl fence around your house may be higher, overall vinyl fences need little to no maintenance, so they made up for their installation price in the long run.
Compared to wood fences, vinyl fences are five times as durable and four times more flexible. This makes them perfect for places where the weather conditions are harsh.
Wood fences
While they are really popular, wood fences can be expensive. Depending on the style and type of the fence the price will vary.
Tall fences would cost more, and it would take longer to build. However, we recommend them because of the quality, and the cosy feel wood fences give to a home.
Bamboo fences
Bamboo fences are among the most Eco-friendly options. On the market you can get three types of bamboo fencing – live bamboo, rolled bamboo and bamboo cane.
Live bamboo fences can grow up to 30 centimetres per year. Those fences are suitable for warmer climates.
Wrought iron fences
If you are on the market for quality and luxury you may want to look at wrought iron fences. The ability to create beautiful and intricate designs makes wrought iron an amazing choice if you want to add value to your property.
As most iron fences have to be custom made, it takes more time to have the fence ready for instalment. While they are quite durable, wrought iron fences demand constant upkeep. To keep their good look, you'll have to sand it and repaint it every two to three years.
Chain link fences
While chain link fences won't add any curb appeal to your property, they do a perfect job of protecting your home from trespassers.
Chain link fences are easy to install and quite cheap to buy. They demand little to no maintenance.
Farm fences
While this type of fencing certainly isn't suitable for every home, landowners with large areas of land would benefit quite a bit from a farm fence.
This type of fencing is expensive and timely to install due to the sheer amount of land to be covered. Farm fences can be found in options such as barbed wire, wood, and even electric on the market.
Electric fences
This type of fencing is for the dog owners. Electric fences are usually installed by digging a trench alongside the boundary of the property and placing a wire in it.
The wire creates an invisible field of electricity. The dog has to wear a battery-powered collar. Once the pet is close to the boundary, the collar will set off a pitched sound that only a dog can hear. If the pet crosses the wire, the collar will set off a light electric shock to warn the dog to get inside.
Having the perfect fence can change the way your property looks and even increase the value of your property. With the wide choice of types of fences and the range of prices available in Australia, every homeowner can afford to install a beautiful fence around their home.
Need help with installing your fence?
Hire the fantastic handymen to do it for you!
You can book our handyman services in Melbourne, Sydney, Brisbane and Perth!